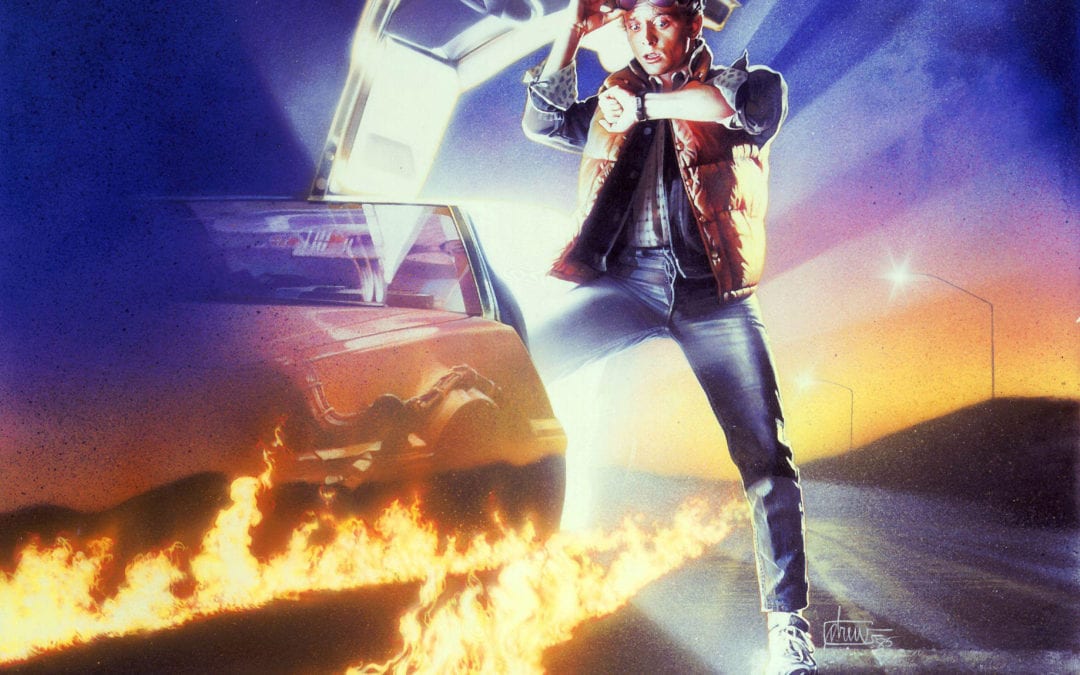 Back when I was a teenager, I had a brilliant idea. Hook up the TV outside and watch movies all night long with friends. This idea was quickly shot down because it was very humid outside and tube televisions could actually malfunction and permanently break if you expose them to the outdoors. A great idea that was never meant to be… until now.
This Saturday, July 23rd, the Ontario Highlands Tourism Organization presents our Under the Stars movie night featuring the 1980s time travel adventure, Back To The Future. Great Scott! When this idea was conceived a couple months back, it was as if life was running full circle. Imagine gathering around with family and friends under the night sky and watching a timeless movie that brings back memories for adults and exposes new viewers to an all-time classic. Projected on a giant outdoor screen on our beach, everyone is welcome to attend because admission is FREE. Plus there will be stand-up paddleboard demos from NRS, beach volleyball, popcorn, ice cream and other goodies provided from our Boathouse Bar & Grill. It's going to be a great time that's already generating a lot of buzz in the Calabogie/Renfrew/Arnprior area, so #comewander to The Peaks this Saturday to relieve the past.
Discover more about our Under the Stars movie night on our website. Big thanks to our sponsors for backing this event too.