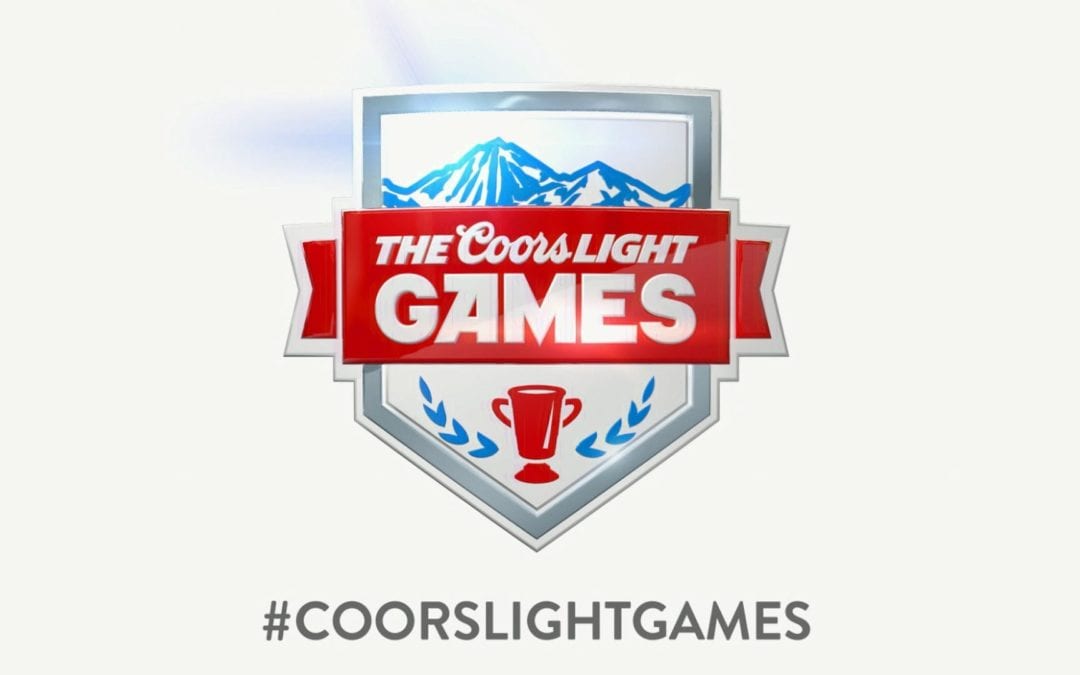 First off, we have to confess something. We've been keeping a secret from everyone. A really big secret. Now that the cat's out of the bag and the weekend is over, we can finally let it out in a big way.
This past weekend, we were the host site for the 2016 Coors Light Games.
A massive project months in the works, the team from Coors came out to The Peaks late last year looking for the next venue on their prize-winning extravaganza and were very impressed with what they saw. The trick was keeping it all under wraps because the main aspect of this contest (anyone who finds a gold can is flown/driven out to a secret location for an all expenses paid weekend with three friends) was secrecy. It wasn't until Friday at 5:30pm we were allowed to say anything publicly and by then the party was already in full swing.
Thanks to everyone who came out and spent the weekend with us and the staff from Coors Light for their efficiency setting up and taking everything right back down again. And no, they didn't leave the giant water slide.
my boys and I are gonna kill it this weekend. no one id rather #BraveTheGames with pic.twitter.com/vyhTRJKb2E

— Andrew Quo (@AndrewQuo) August 27, 2016
So pumped for this wknd @Tessab25 brought cleats, gloves, helmet! We're only hosting? #BraveTheGames @coorslightca pic.twitter.com/snHXUGhqCE

— Cabbie Richards (@Cabbie) August 26, 2016

#BraveTheGames having a ball at the COORS LIGHT GAMES!! pic.twitter.com/Gygk0ciuQw

— Marcus Robinho (@Marcusrobinho) August 27, 2016

The Coors Alliance. Costume ? #bravethegames #CoorsLightGames pic.twitter.com/3KEP3tkHhq

— Cabbie Richards (@Cabbie) August 27, 2016

You can catch the 2016 Coors Light Games this Saturday, September 3rd on TSN.