Winter adventures start at The Peaks

Calabogie Peaks, the tallest public ski resort in Ontario, is an all seasons resort located in the beautiful Ottawa Valley at the base of Dickson Mountain on the shores of Calabogie Lake. If you're looking for the best ski resort in Ottawa than look no further than Calabogie Peaks located just one hour down the road. Our ski slopes boast the best in winter activities including skiing, snowboarding, pond skating, snowshoeing and cross country skiing. The property includes a 25 room hotel and mountain side condo suites all of which allow guests to enjoy skiing in/skiing out, making their resort stay relaxed and carefree. On site dining and après ski make a visit to The Peaks the full package. Come for the day, or stay and enjoy this all season resort in Ontario and the best of what winters offer with snowy adventures for everyone on the Mountain, Lake & Land.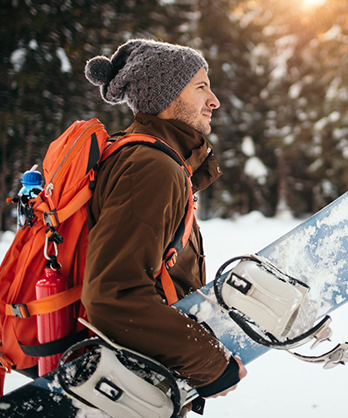 Lift Tickets
Find your edge skiing and snowboarding at Ontario's all seasons resort and tallest ski mountain in Ottawa. With the longest beginner run in the province, cruising trails, terrain parks, glade runs and challenging steeps and dips, your ticket to snowy fun at our winter resort near Ottawa is a click away.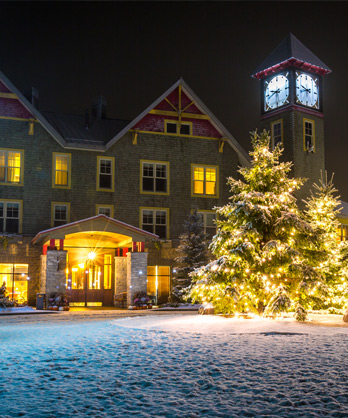 Stay and Enjoy
Stay mountain side at the bottom of the ski slope and be the first on the ski lifts for first tracks on beautiful groomed corduroy trails. Our hotel rooms and mountain condo suites allow guests to enjoy the convenience of ski in/ski out, a unique feature in Ontario's Highlands. Choose a hotel special and enjoy one of Ontario's most beautiful all seasons resorts.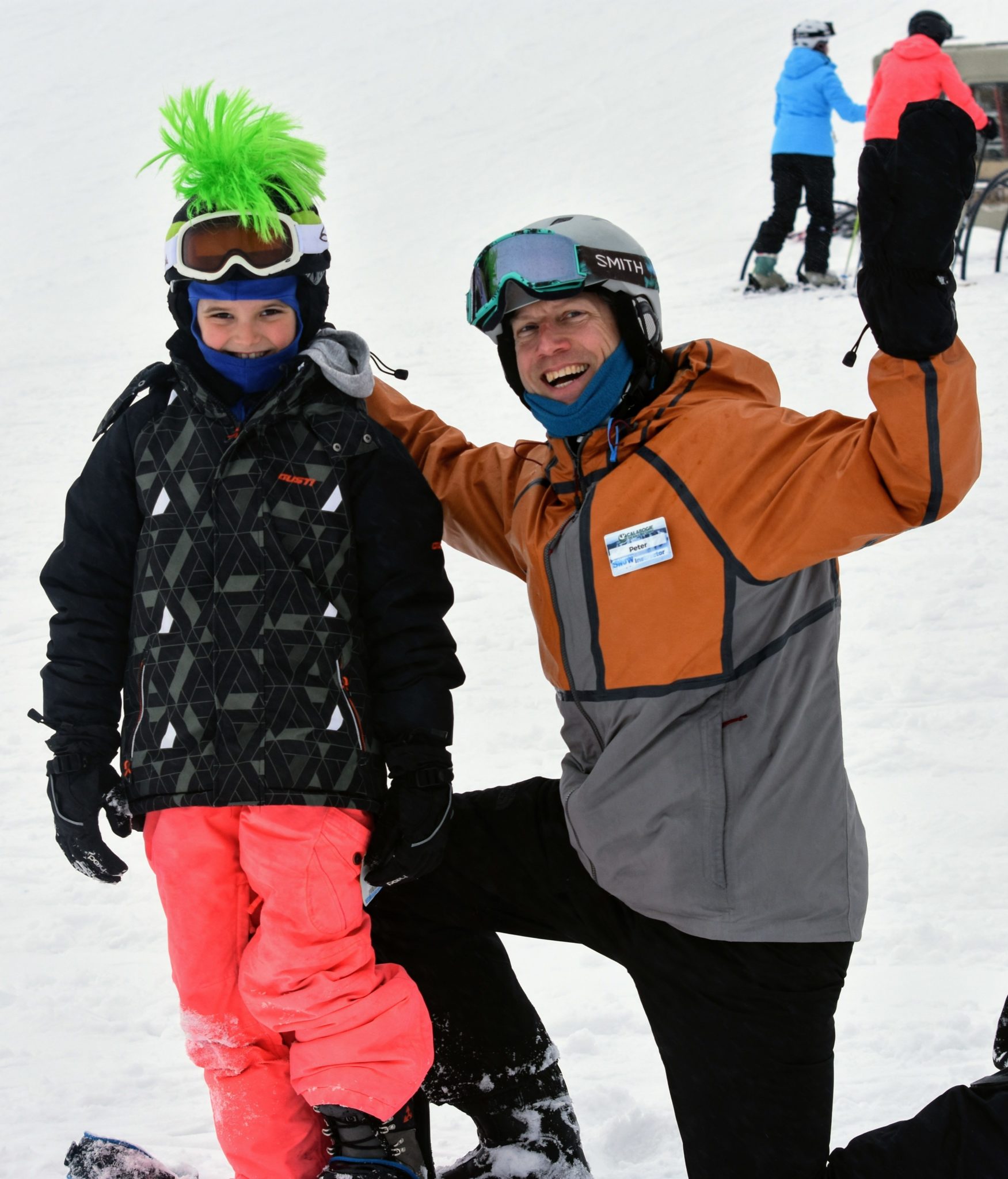 Snow School
Get the most out of the winter season with one of our snow school programs. Whether you're looking to gain more confidence, perfect a technique, or learn from square one – there's something for everyone. We have camps for kids, racing and ski cross, private ski lessons, semi-private snowboard lessons and our signature Discover packages. Our trained ski resort instructors will take you to the next level this season!
weddings
Tie the knot at Calabogie Peaks, an all seasons resort in Ontario and experience a magical wedding with scenic views of the Mountain, Lake & Land. Make your dream wedding a reality as you create unforgettable memories that will last a lifetime at Ontario's premier wedding venue. Express your love for one another in a warm country setting surrounded by nature's magnificent backdrop and enjoy seasonal activities and culinary offerings authentic to the area.
Tie the Knot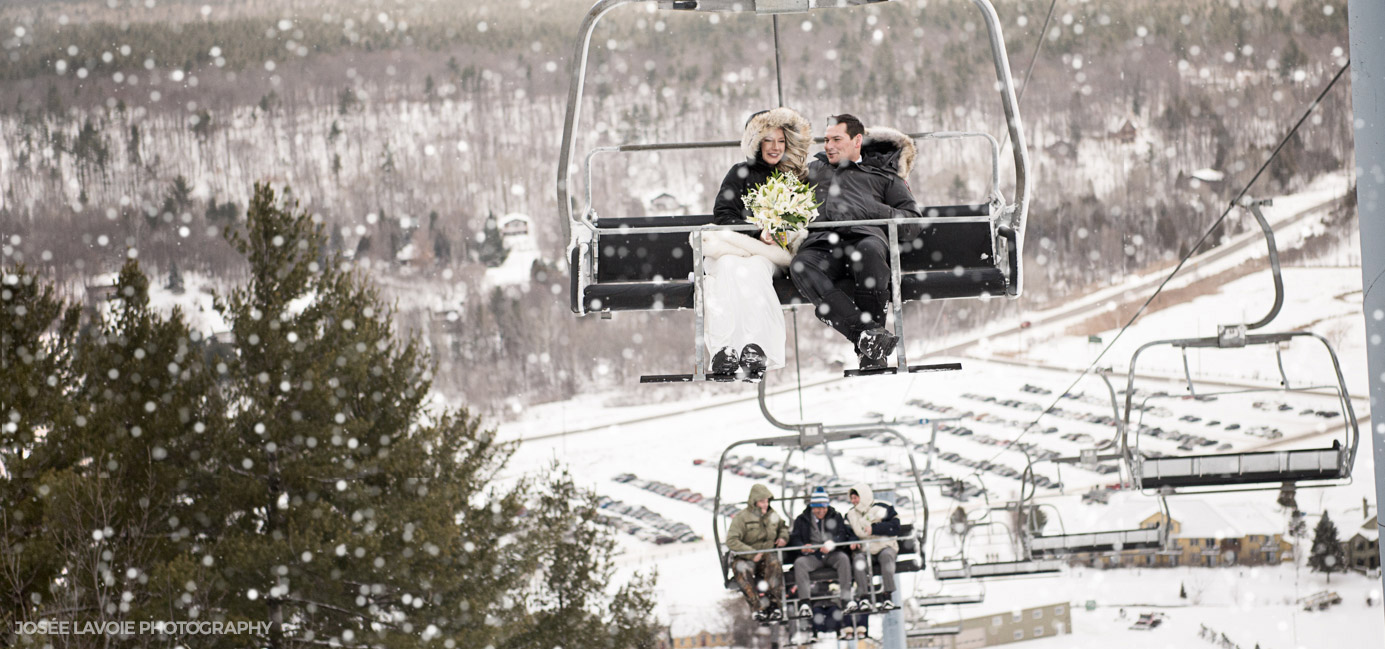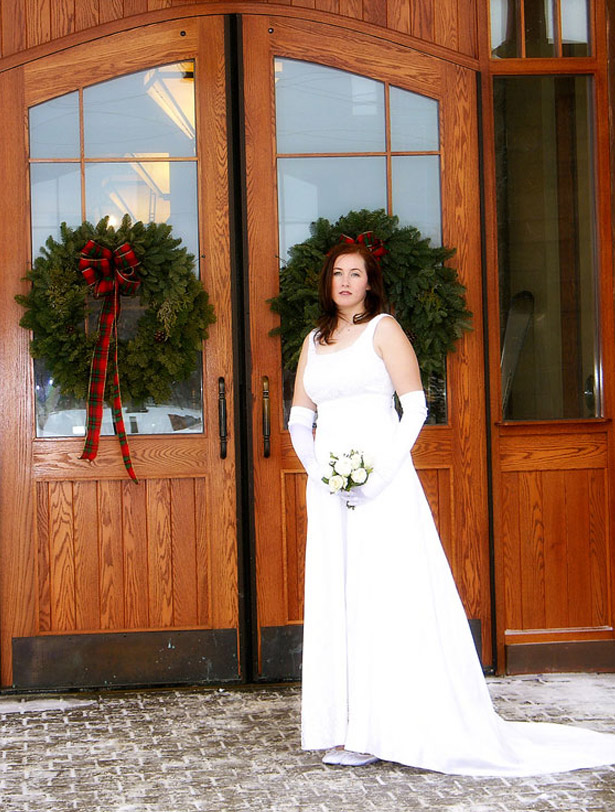 Gather & Grow As A Group
Includes conference rooms, morning & afternoon coffee break, audio visual equipment, catering options, hotel accommodations, on-site and offsite activities, and more.
Estimates will vary depending on the number of people, length of time, dietary restrictions, team bonding activities, and more.
MEET AT THE PEAKS
If you're planning a corporate retreat, look no farther than The Peaks, an all seasons resort in Ontario. Inspire yourself and your team, exceed your expectations in a relaxing atmosphere, plan team activities, and enjoy our inviting rooms and delectable food and beverages. Our meeting facilities, equipped with the necessary technology and resort wide WIFI, are a perfect choice for business meetings, events, retreats, corporate parties and celebrations.
Learn More
Dine with Us
Whether you're fresh off the ski slope in snow pants or dressed to the nines, Calabogie Peaks has several locations to enjoy culinary offerings and beverages authentic to the Ottawa Valley.
Dining
Season Passes at The Peaks
Unlimited fun is just around the corner when you visit Calabogie Peaks. We have activities and events for every adventurer from skiing and snowboarding, snowshoeing, ski cross races, pond skating, live music, campfires, and more. Become a member and hit the ski slopes all season and and make this ski resort in Ontario your winter home.
CHOOSE YOUR PASS
Testimonials
Steven F.
"Went for the first time today. Absolute blast! I love the varied terrain and cris crossing trails! I'll be back for sure!"
Nathan A.
"This is THE best mountain in Ontario... I drive over 3 hours every other weekend to ride calabogie....love it"
David C.
"In years past, you could look up the mountain and see the snow makers starting. (Our children look forward to that almost as much as christmas, true story) Every night before dinner we would like to look at your progress on snowmaking once it starts."
Don D.
"Just a great day of skiing on opening day in spite of the cold. Thanks to all the crew and snow making hounds for making it possible. "
Andrew H.
"Calabogie Peaks is an outstanding ski resort located in the beautiful rural town of Calabogie (or Bogie as the locals prefer). The resort features quaint but yet spacious chalets, and a state of the art lodge for skiers. On the hill they have a four person chairlifts. This makes less traffic at the bottom of the hill, and less time waiting in line. The runs them self range from beginner to intermediate skill level with at least two good black diamond level runs. I would say that Calabogie Peaks is a fantastic place to bring the family skiing or somone from out of town interested in trying one of Canada`s best winter sports at an amazing resort. "
Sandra D.
"Hi everyone, This is a little message with a big thank you to everyone I met for making me feel so welcome there. I had such a wonderful time meeting you and enjoying that warm Canadian hospitality. It's easy to understand why so many Australians love Canada. The scenary is breathtaking and I am framing two large photos of Calabogie Peaks Resort. Warmest Regards "
Julia K.
"The Calabogie Twin Peaks Resort is heavenly. The rooms are nice and we had a balcony overlooking the pond and beautiful mountains. This is truly a nature lovers paradise with all the hiking trails, expansive property with beach on Calabogie Lake. Not to mention the golf course. The indoor salt water pool was therapeutic. The meals in the canthooks restaurant... "
Keith
"From a warm welcome at the front desk, where my reservation was immediately available, to an excellent suite, through SUPERB meals, my entire visit was truly enjoyable.Friendly, helpful staff; great facilities; outstanding scenery!Well worth the visit, at much less $$$ than other, less worthy resorts!"
Marylouise M.
"Great fall weekend away! Highly recommend this resort for a group getaway with friends or family. Experienced the beautiful fall colours while hiking and golfing and enjoyed wonderful meals in the dining area (ask about the daily selection of homemade desserts). The atmosphere is warm and relaxed and the staff are friendly and attentive. Well worth the drive from the Toronto area!"
Trudy and Russell E.
"I wanted to thank you for letting us stay for lunch yesterday at your resort. We had no idea, when we arrived, that the resort was closed to the public for an event. You, made our day very special. Thank you. Sincerely,"
Deanne S.
"We are wrapping up three excellent days at Calabogie Peaks. It was our first visit but we will be back. The skiing was amazing. We skated at night on the pond. Our first hike on snow shoes was great with our guide Jim taking us through beautiful trails with gorgeous views. The meals and accommodations were perfect. Special thanks to Brianna on the front desk for all her help to organize a great stay for us."
Be the first to know about hotel specials, ski packages, mountain info and events! Sign up for our Newsletter