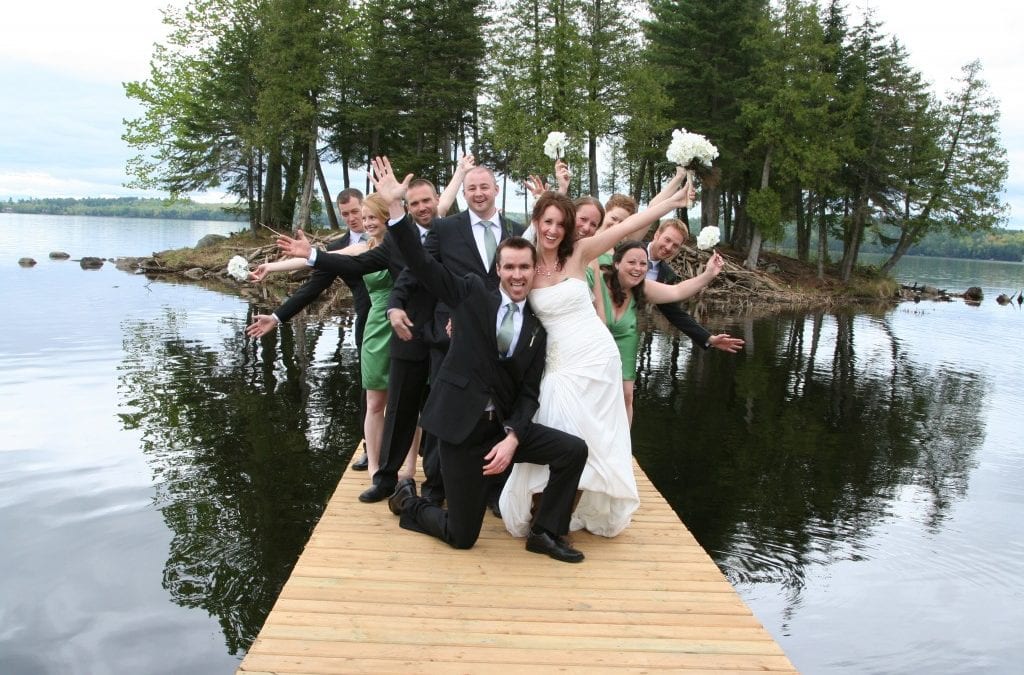 There's so much to enjoy in the summer months, from enjoying the casual days outside by the beach to hiking the many trails winding throughout the Highlands. For some, summer is a time to engage in that most precious of moments: weddings. Over the years, Calabogie Peaks has provided many memorable weddings for young couples seeking for that perfect, tranquil spot to exchange their vows. But don't take our word for it; check out what the Ottawa Citizen wrote about our wedding services in this year's Weddings & Romance supplement back in February 2014.
Wedding Dreams Come True At Calabogie Peaks
Express your love for that special person in your life and surround yourself with the best the world has to offer: family, friends, and beauty. Nature provides a glorious backdrop for unforgettable lifetime memories at Calabogie Peaks Resort, one of Ontario's leading mountain lakeshore resorts. Celebrate your special occasion where country warmth and luxury are combined with culinary perfection and limitless seasonal activities.
Whether your plans are for a large event or a smaller, more intimate gathering, exchange your vows and celebrate your magical occasion at any one of Calabogie's breathtaking intimate venues. Gather lakeside at the beach, on their private wooded island, pondside behind their majestic boutique hotel, by the forest edge, or closest to the sky at Calabogie's mountaintop location. Calabogie's reception halls, all adorned with stately furnishings, have panoramic views of the mountain and surrounding areas.
Close to the city but far from distractions, Calabogie Peaks is an inviting destination year-round. "We offer guests an experience that differentiates use from other locations," says Liz Murphy, co-owner of The Peaks. "Imagine exchanging vows midsummer in the shade beneath majestic lakeshore trees, with a soft summer breeze blowing in from the lake, and your friends and family with you for this special moment. Or choose the 'take my breath away' location at the top of the mountain. Whisk your wedding group up the Lakeview chairlift and say 'I do' at the top of the world."
"Many choose The Peaks as a destination wedding location and combine it with a host of activities offered on-site," adds Murphy. Warm weather offers golfing, tennis, hiking, boating and beach activities. Winter includes skiing, boarding, snowshoeing, skating and more.
Come make memories on the mountain! For more information, go to Calabogie Peaks Wedding Section and contact events@calabogie.com for booking availability.