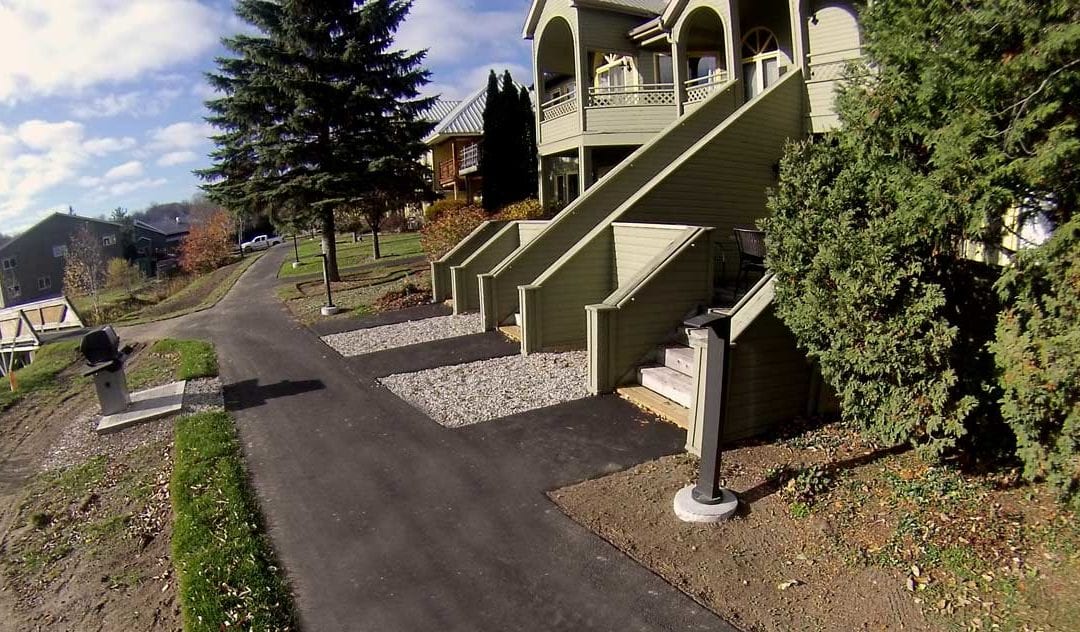 Every year around this time, we're asked one question above all others. Ok, two questions and the one that comes after, "When are you going to open?" is always, "What resort improvements are you making to The Peaks this season?" Never one to sit on our laurels and offer the same old, same old as before, the entire team has been hard at work with these upgrades for the coming winter season.
Thanks to a grant from both the Canadian and Ontario governments, a new paved walkway winding behind the Hotel, the Pines and the Cedars is complete with brand new lights linking our ski in/ski out accommodations to both main entrances to the lodge. More than a simple upgrade of the existing walkway, this new wheelchair and stroller friendly path will provide greater accessibility for all our guests year round.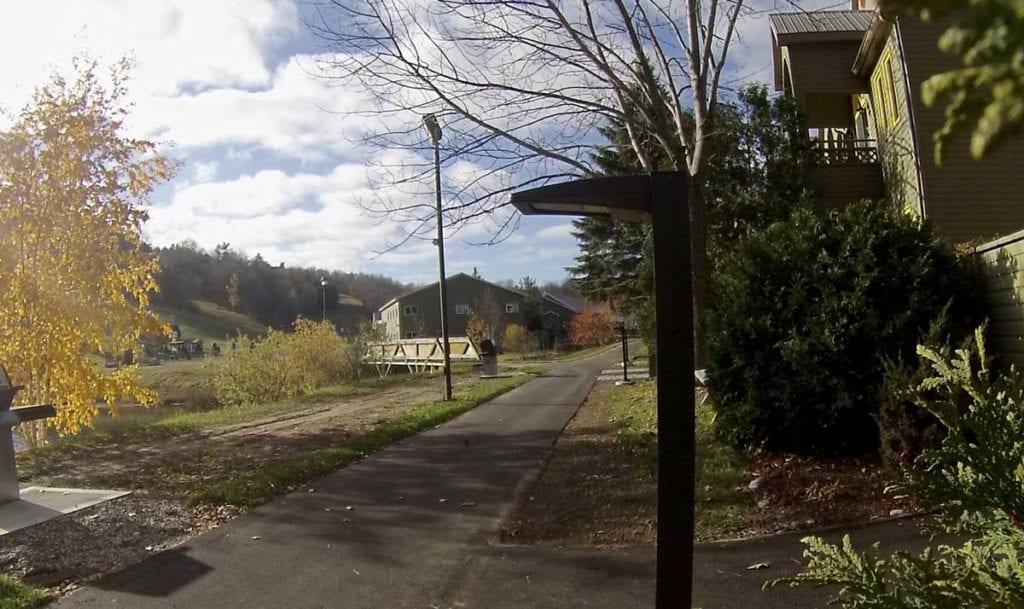 On the note of lighting, our parking lots are also receiving new or additional lighting to make it easier to everyone to see their way back to the car when the chairlift shuts down for the day.
Our roadways and parking lots are also getting levelled out for a smoother ride while on the property.
If you were beyond satisfied with our existing snowmaking capabilities, we're not done yet. The team is working on laying down additional pipelines to allow for more water to rush up from Calabogie Lake and spray the mountain with more snow at a faster rate. Particularly for some of our harder-to-reach mountain terrains.
We're currently in the process of installing new onsite signs across the property, making it easier for our guests to locate their condos as well as remind them about the convenience of our Canthooks Restaurant under the clock tower.
The kitchens for both Black Donald's Pub and Mountain Cat Café have upgraded facility equipment to keep up the pace of our hungry customers taking a break between runs. Will they help make a tastier burger? There's only one way to find out…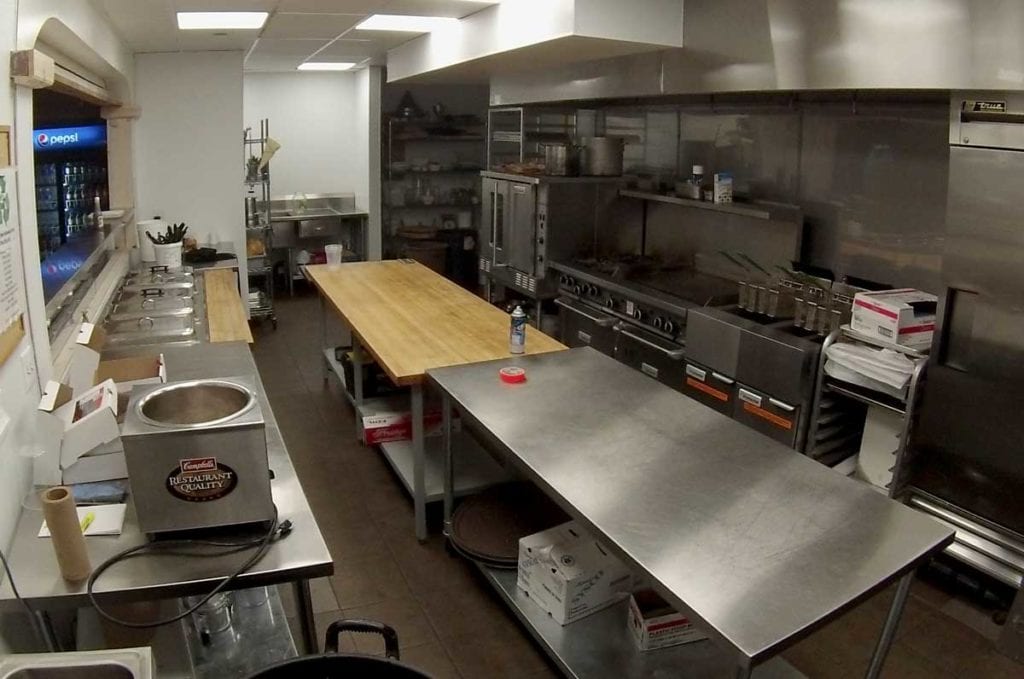 The Top Hut is getting a facelift as more and more of our guests take advantage of the roaring fire at the top of the mountain. See for yourself the next time you find yourself at the tallest ski mountain of Ontario.
Now here's one thing that isn't changing from last year: our lift ticket prices. That's right, you can purchase your ticket to ride the chairlift at last season's prices, making us even more affordable for your family ski weekend or that weekday trip with your co-workers.
It won't be much longer now before you'll be playing hooky and mountain your gear to the rough of the car for a day at Calabogie. See you soon!