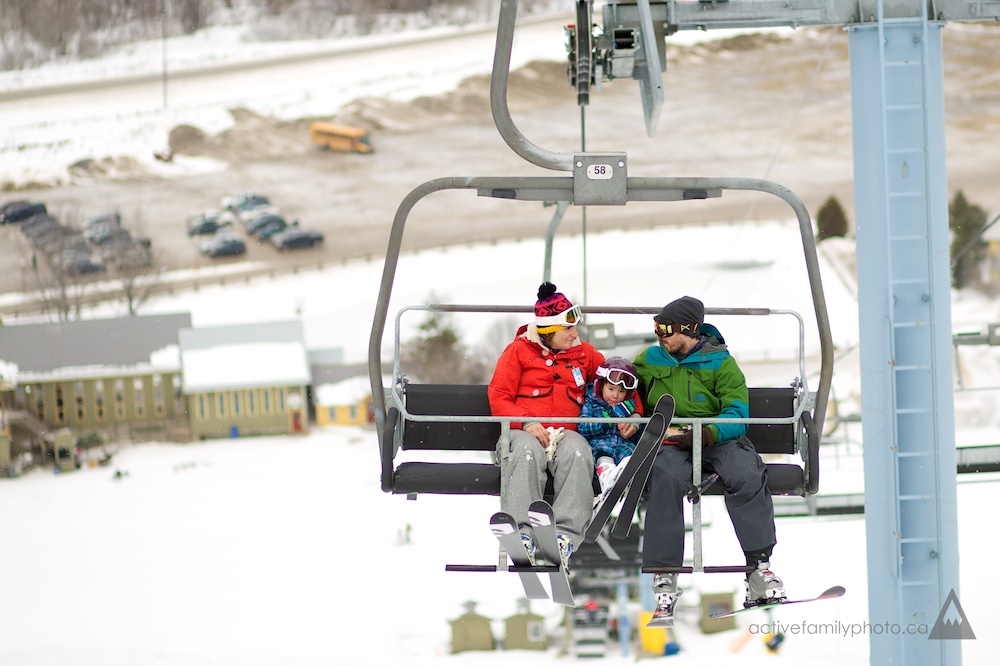 Ski [skee] noun. Family [fam-uh-lee] – also a noun. Together they mean something that holds a very special place in the hearts those who go up and down Calabogie Peaks every weekend, be it on skis or a snowboard!
On the surface, it takes a special kind of parent to get out of bed early on weekend mornings, load the vehicle with skis, boards, boots, helmets, layers and lunches when it's -20 outside, but the thing about it is, the ski parents don't think twice about it. It's a lifestyle, a passion and a devotion to being active that keeps families close.
Many of us come from generations of ski families who have been blessed with the gift of love for alpine sports by default. It's part of our upbringing, our heritage – it's in our bones. Since the day my wife and I found out we were having our first child, I began dreaming about the day I'd be able to ride the lift with my little girl and show her everything that is beautiful about our sport. Fast forward 3 years and I'm pushing her around the backyard on 75cm skis and wobbly legs. She loves it and it puts me in a happy place.
Most ski families have their home hill where the SUV pulls up every snowy Saturday morning. It's not always about the terrain, but it is always about the relationships with other ski families, the community. We look forward to chairlift rides with friends to chat about [whatever], breathing clean and crisp air, taking in the natural environment and as we raise the safety bar at the top and choose a run, it's time to push each other's limits downhill. Repeat.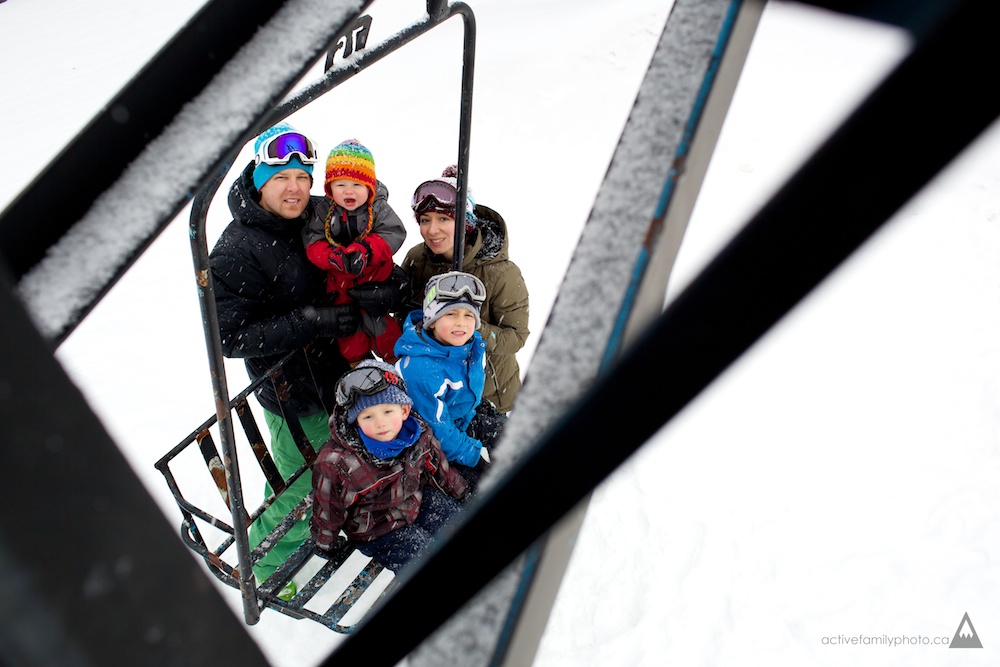 FAMILY and community is a strong message at Calabogie Peaks. Yeah, it's the tallest descent in Ontario, but it's more than that. It draws families in from in and around Kingston and the many towns in the Ottawa Valley. The facilities are great and they are cognizant of the importance to foster an environment for youth to enjoy the sport and develop said community, catering to the future of the Ski Family.
As kids grow older, the parents ski with other parents and the kids ski with other kids. The shared love of the sport, the steps into independence for children, and the shared experiences are unique and something that only a ski family can really understand.
I am Rob Whelan of ActiveFamilyPhoto.ca and what I do is illustrate the beauty of spending time outside as an active family. A set of images that preserve the memories of these special times on the hill, the environment that speaks to your definition of family, the Ski Family.