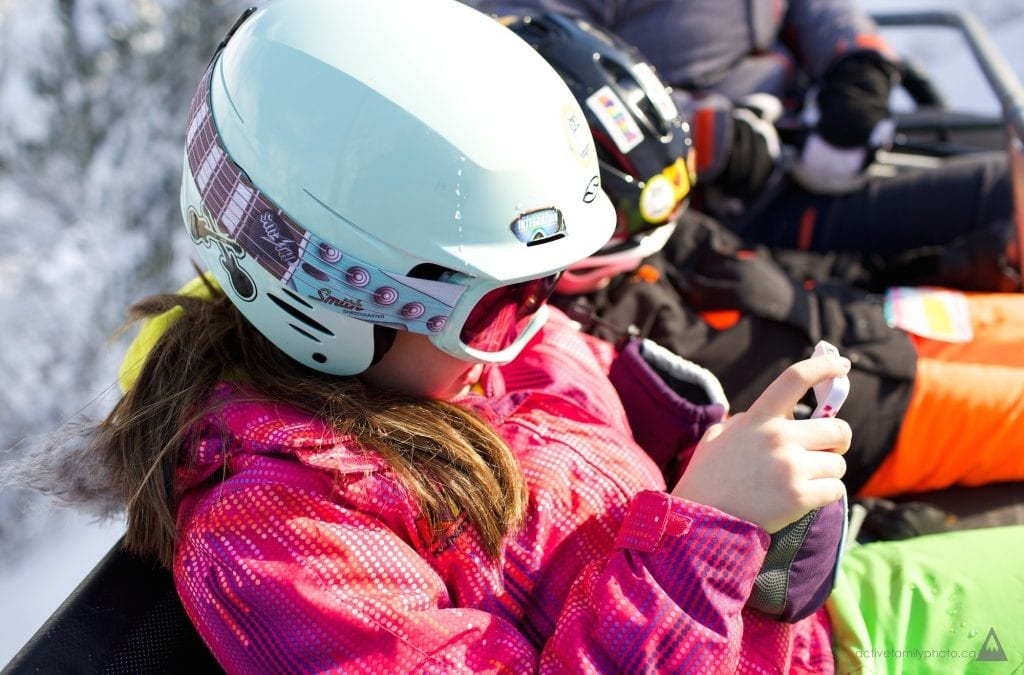 Photo by Rob Whelan (Active Family Photography)
It used to be heading out to your favourite resort for a day on the slopes was a bit of a guessing game. Sure, you knew where you wanted to go, but the only way to learn its conditions was to arrive and hope for the best. Not anymore! Technology has put power in the hands of the user and it's easier than ever to learn what you need on the go.
To that end, we at Calabogie have done a little research into some of the many (and yes, we mean MANY) ski apps available and provided a quick list for anyone looking to max out their experience on the top of the mountain or from the comfort of home. Oh, and nearly all these are completely free.
Ski Nation
This one's a perfect addition for all you ski bums traversing the countryside dropping your skis/boards on any mountain you can find. Combining easy searching functions for nearly ever resort across North America (including yours truly) with a trophy case of badges designating where you've been in your travels (each one unlocked simply by accessing your smartphone's GPS), this one is a personal favourite of mine. New to the app market, Ski Nation has promised to expand their reach and provide special unlockable badges and greater access to information from home when looking for the next hill to conquer.
On The Snow Ski & Snow Report
One of the definitive websites for ski conditions is now available right on your phone for easier convenience. But it's more than just trail reports; it's access to the winter lifestyle. Find out the biggest news in the industry, check out photos taken from across 2,000 resorts, compare ratings from real skiers, and so much more. You can also see live webcam feeds when you're at the office counting down the hours until you're free to ski.
iTunes: https://itunes.apple.com/us/app/ski-snow-report/id300412347?mt=8&ign-mpt=uo%3D4
Android: https://play.google.com/store/apps/details?id=com.skireport
Ski Dice Lite
Anyone who knows me will totally understand why this one caught my eye – I'm a sucker for anything involving dice rolls, so combining dice with freeskiing seems like a given for this list. Whether you want to challenge your friends or yourself, turn this app on, shake it to roll the dice and attempt one of the random tricks presented with large graphics for easy viewing and demonstration right on the mountain. It's a handy way to bump up the day and put your skills to the test. There's also a full version for $1.99 slopestyle mode, a tricktionary, and more if you like what you see.
iTunes: https://itunes.apple.com/ca/app/ski-dice-lite/id476374128?mt=8
Android: https://play.google.com/store/apps/details?id=com.senditapps.skidicelite
Ski Tracks
Finally, this lite version is a warm-up to one that was recommended to us by a Twitter follower last season. Ski Tracks Lite uses your device's GPS to provide you with a complete report on every run you take on throughout the day. Try and beat your speed, monitor how long you've been shredding, and other tools let you see how hard you've been working (if you can call it work). It's a great tool for anyone who takes their downhill seriously or simply likes breaking records for a living.
iTunes: https://itunes.apple.com/us/app/ski-tracks-lite-gps-track/id368024976?mt=8
Android: There is no lite version available for Android devices. The full version is only listed at $0.99 and you can find it here – https://play.google.com/store/apps/details?id=com.corecoders.skitracks
—
That's just a small sample of the many apps out there. What are your favourites?