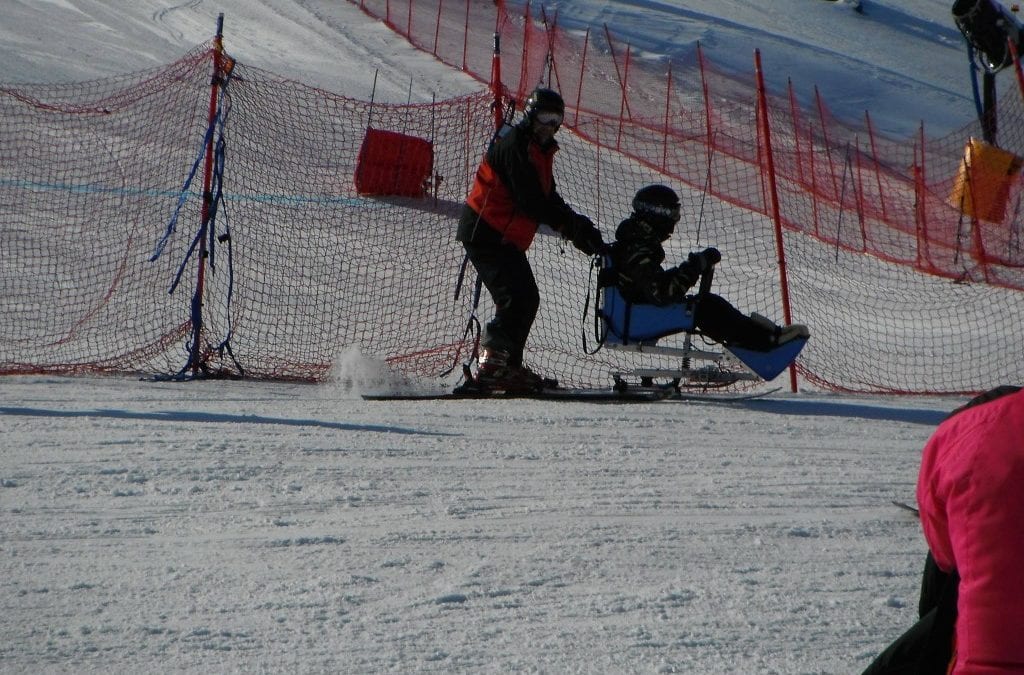 4th Annual Winter Sports Clinic (WSC) for Injured Soldiers and Veterans took place at Calabogie Peaks on Wednesday, February 12, 2014.
Read some personal stories.
The Winter Sports Clinic was Calabogie Peaks, providing adaptive ski lessons for those who would otherwise never have the opportunity to prove their skills and determination. Austen is just one example of the program's success – great job!
Thank you to instructor Al in the adaptive ski program! Austen had a great first experience at Calabogie on the weekend!
________________________________________
As a member of the Canadian Association for Disabled Skiing, (CADS) National Capital Division, our Calabogie Adaptive Ski Program takes pride in providing people with disabilities – such as young Eric, shown in this video skiing down the Peaks for the first time – an opportunity to learn the basics of downhill skiing. In addition to supporting Calabogie's "Weekday School Program", approximately 20 CADS Certified volunteer instructors assisted by 40 to 50 trained volunteers offer a Sunday morning and afternoon skiing program to children and adults with disabilities.
________________________________________
Veterans take to slopes as part of rehabilitation (with video)

'You've got people learning to live with new bodies'
By JAKOB KUZYK, OTTAWA CITIZEN

The Canadian Association for Disabled Skiing's 4th Annual Winter Sports Clinic was a weeklong event designed for injured soldiers and veterans.  This international event was host to twelve Canadian soldiers and 4 American soldiers. Our daily activities included not only learning to ski but having an opportunity to learn how to snowboard as well.  I was beyond excited to be fortunate enough to attend the event so I packed my bags eagerly and heavily with warm clothes anticipating chilly weather and the unknown snowy ski slopes.
In the military, there was a team of leaders that showed us what personal courage was and how to achieve it.  Now on the home front, we have a different yet similar team that is helping to shape and redefine personal courage amongst veterans. This year's 4th annual Winter Ski Clinic in Calabogie, Ontario is the perfect example. I can attest to this because I myself being a combat veteran learned to redefine personal courage for myself over the past week.
Calabogie Peaks is the recipient of many CADS (Canadian Adaptive Snowsports) Ski & Snowboard Awards starting 2008/2009 season. Learn more on CADS website.