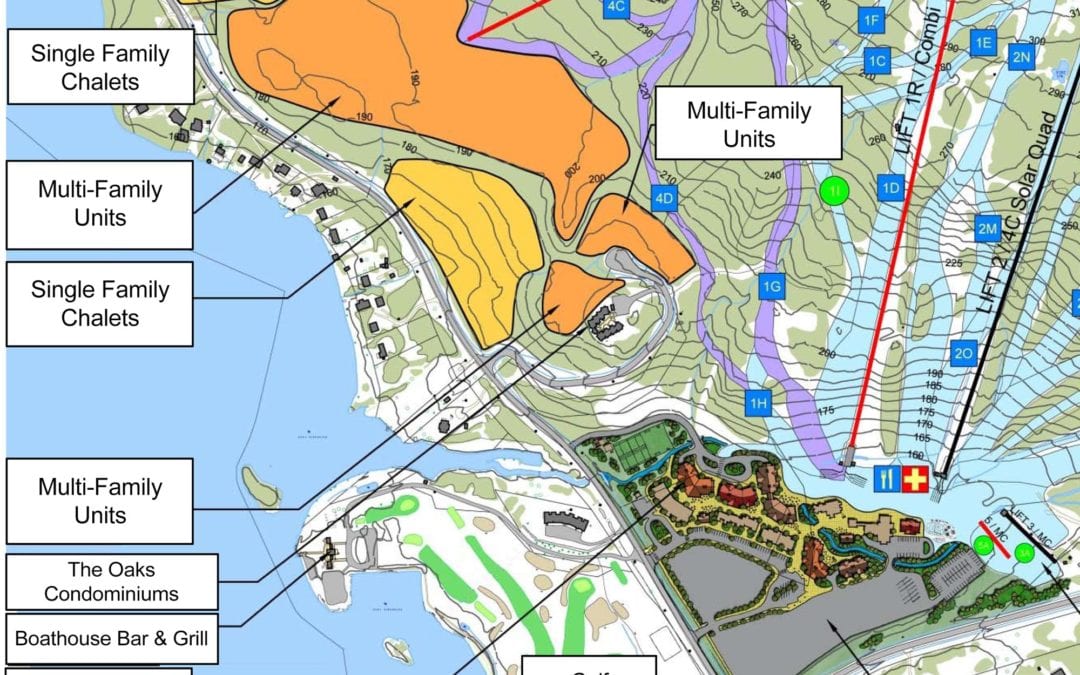 The following article was provided in the May 23, 2016 issue of the Ottawa Business Journal revealing an exciting new real estate venture at The Peaks. As our President, Paul Murphy, says…

"Imagine owning a ski-in, ski-out residence or condo that comes with a dock and a half-mile of pristine shoreline."
---
With its advantageous location one hour from Ottawa, Calabogie Peaks has long been a popular year-round destination. Under the careful stewardship of the Murphy family, who have owned and operated the resort for four decades, the resort has undergone significant expansion in the last thirteen years and is now poised for future growth.
"We take great pride in knowing that many people consider Calabogie Peaks the ideal place to enjoy recreational opportunities, hold meetings, host family reunions and weddings or just disconnect," says Paul Murphy. "We are in the business of exceeding expectations every day and the team knows their role is to deliver superior service along with small-town warmth and charm."
As a unique four-season destination that draws visitors from all over eastern Ontario and western Quebec, Calabogie Peaks offers guests year-round activities on the mountain, lake and land. Winter at the resort boasts skiing, snowboarding, snowshoeing and cross country skiing while warm weather activities include golf, tennis, unlimited hiking and lake activities. The resort has casual fine dining, full catering facilities, hotel rooms, one to three bedroom condos, indoor pool, outdoor hot tub plus complimentary WiFi and parking.
Upgrading the facilities at Calabogie Peaks has consistently been done with great care so as not to spoil what guests love about the resort. "We have invested almost $10 million to improve everything from accommodations to ski and snowboard facilities to event and hospitality offerings," explains Liz Murphy. "Having Ontario's tallest ski mountain as well as half a mile of shoreline on Calabogie Lake are real magnets for our guests. From the positive feedback we get, we've learned that people appreciate that we provide experiences here that you simply cannot enjoy in the city. At Calabogie Peaks we offer the chance to unplug and unwind, whether you want to enjoy a bonfire, relax by the lake or play a round of golf."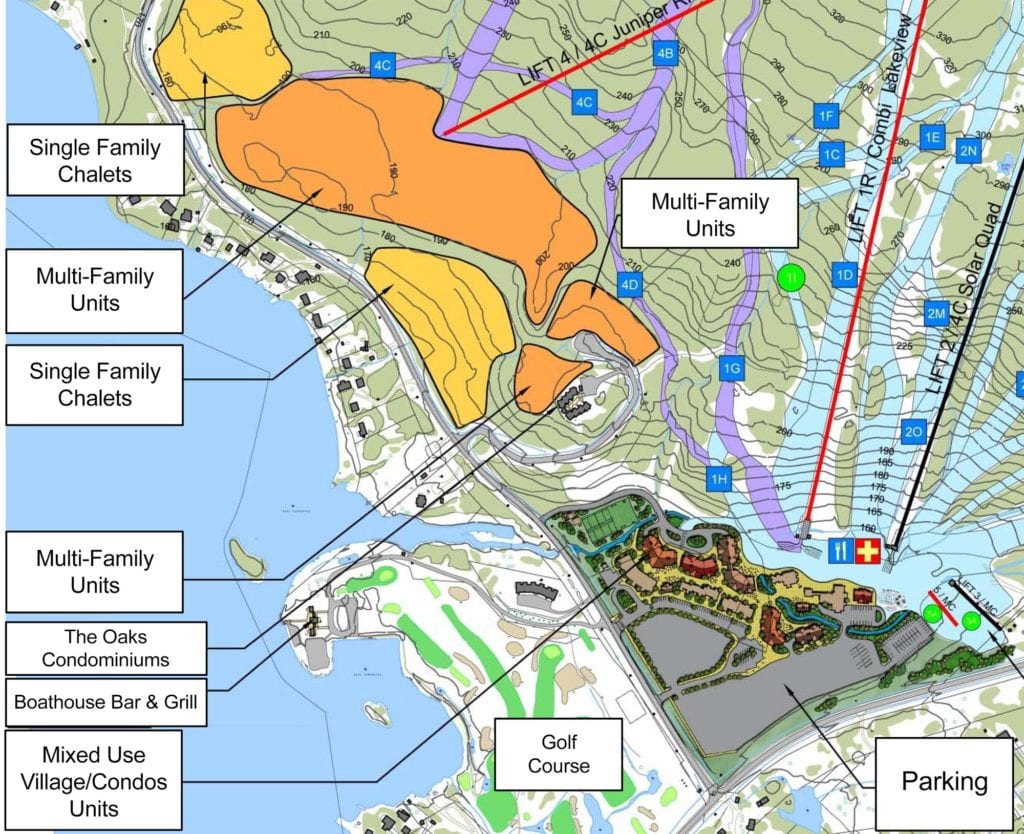 Paul says that it is exciting to look ahead to the next phase of improvements at Calabogie. "We are exploring how we can take this lovely land base and develop it into a place that can host many more visitors. Our growth has always been done in a careful, measured way and we are applying that approach once again as we look at opening up real estate ownership opportunities in a year or so here at Calabogie Peaks. We're working with one of the world leaders in this field, Ecosign Mountain Resort Planners from Whistler, to help us design this in a way that works for the Ottawa Valley," he explains, adding that, "Calabogie would become a boutique resort, which is a model that has been successfully implemented elsewhere."
The Murphys have partnered with both the Township of Greater Madawaska and the County of Renfrew as they embark on their planning. "We are looking at everything from the infrastructure that comes into the resort as well as the way the land on the property works in the overall design. The 1500 acre site has a combination of land formations to host a unique resort anchored by the mountain during the winter and the lake in the summer. Imagine owning a ski-in, ski-out residence or condo that comes with a dock and a half-mile of pristine shoreline," says Paul.
Plans also include anchoring the new development with a pedestrian village, notes Liz. "It will be similar to the type of village that you see at Tremblant or Blue Mountain, but it will be much smaller, less dense and have a truly unique character. We'll be looking to add customized commercial spaces for distinctive shops and eateries that are typical of the look and feel of the Ottawa Valley."
Paul says that their careful approach to planning has included gathering extensive consumer input. "We know our target audience is price conscious so we want to build accommodations that are affordable, attractive and last for ages. Our focus groups told us that they don't want the density that they see at some larger resorts and that retaining a feeling of connection to nature is more important than nightlife."
One of the nicest aspects of the planned expansion will be that guests and residents will enjoy a vast range of on-site privileges. "As always at Calabogie Peaks, those staying onsite will be welcome to enjoy all the facilities," says Liz. "The increase in accommodations will also mean that we will be able to host larger groups for events, weddings and corporate retreats and meetings."
Consumer input is shaping the planning to offer a mix of town homes, condos and single family residences in the next phase of development at Calabogie Peaks. "Based on the initial success of our nearby Barrett Chute project (www.barrettchute.com) we are confident there is demand for quality properties in this area," says Paul. "One of the things that we are hearing from buyers is that they are excited about the range of interesting leisure opportunities both at Calabogie Peaks and throughout the surrounding region."
---
To learn more about this project, visit our Village at Calabogie Peaks page – Real Estate for Sale from our website. Plus you can stay up to date by signing up for our newsletter.