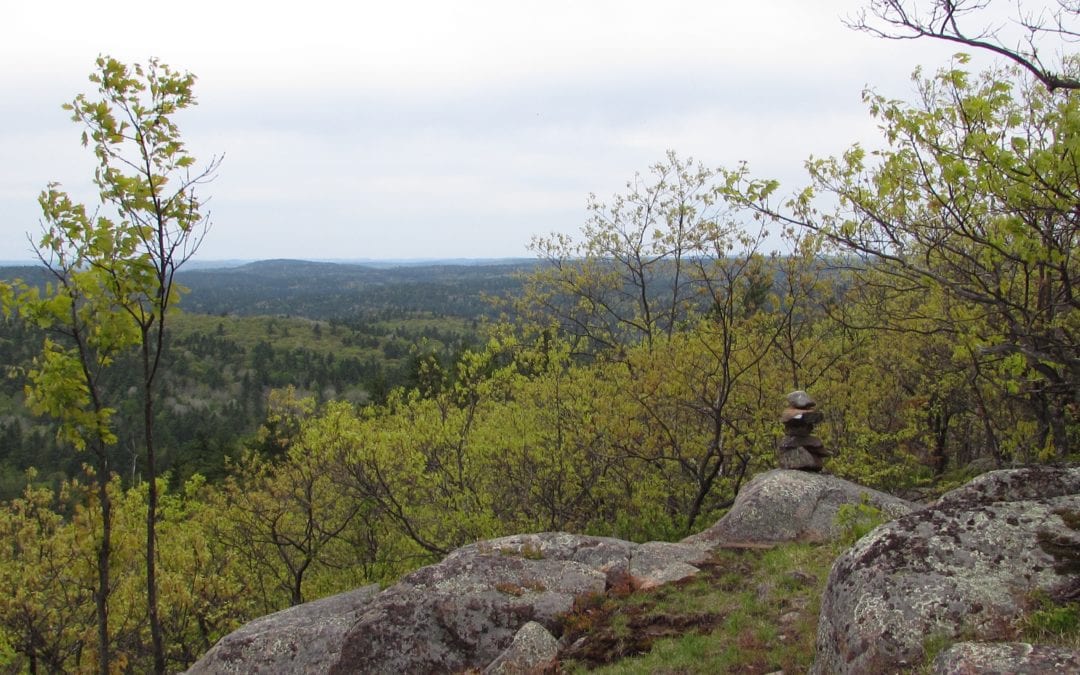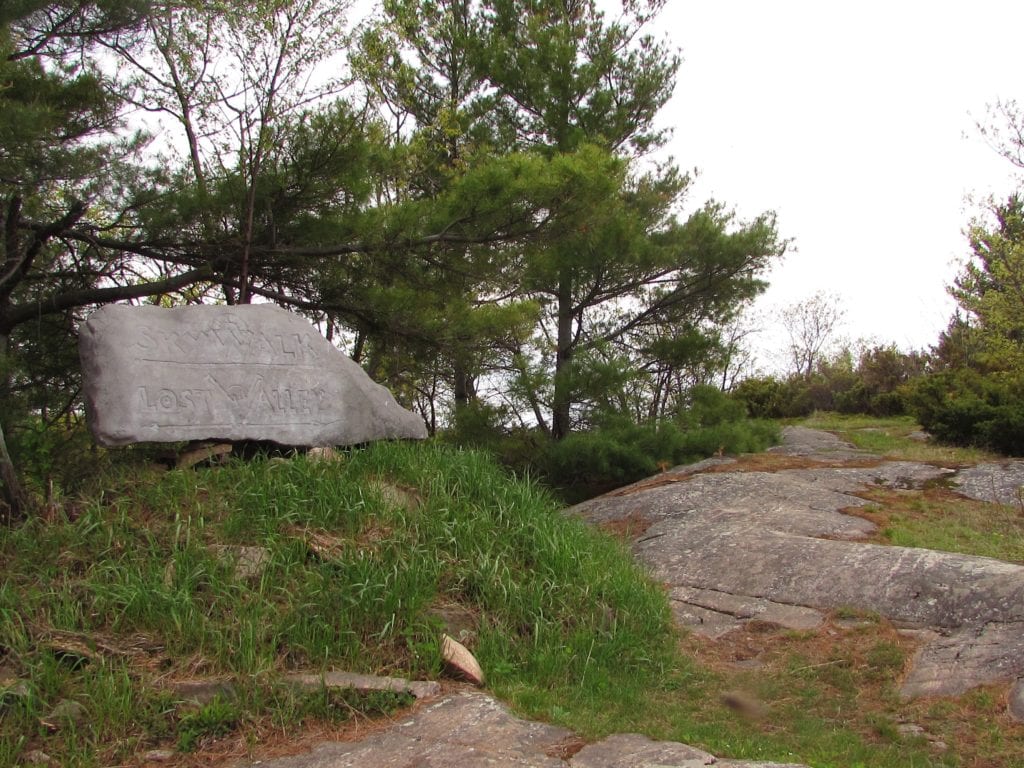 Calabogie Peaks Social Media Guy here. I'm going to get a little personal today (but don't worry, it's nothing strange, just something that's very near and dear to my heart). I'm a sucker for Mountain Hiking. It calls to me and has done so more and more over the past few months. When I started working here back in November of 2013, the view from the base of the mountain took my breath away. Under normal circumstances, you'd think I would have been riding the chairlift as soon as the motor started running or tied up my boot laces post haste and started marching… but it's not as simple as that.
Everyone has their unique challenges in life. Obstacles they must overcome as part of a personal conflict, be it mental, physical, or both. My employment here at The Peaks ended up being more than a fantastic professional opportunity, but a personal challenge that would take 18 months of training, perseverance and determination. Within days of sitting at this desk, I knew I was going to hike directly up the mountain and see the view from the other side. Not only that, I was going to document it and share it with all you fine readers.
Last weekend, I did exactly that. Starting from the base, I marched my way up the Juniper Junction's ski trail, connected to Whistlin' Paddy, and pushed up to the top of the Lakeview chairlift. There's a reason why I'm sharing this with you beyond good marketing for our fantastic trails and it's not just because it's been at least 10 years since my last big hike – my right foot is filled with eight screws and lined with a metal plate locking my heel in place along with continuous nerve damage sustained from a nasty accident years ago. Four-and-a-half years ago at this time, I was completely dependent on walking with crutches or a cane undergoing physical therapy and here I am planning to reach not only the peak of the mountain but the peak of my recovery. It was going to be a painful, demanding experience and after months of planning and preparation (all in secret, as I kept all of this from everyone here in the Front Office and all my friends and family – save for my incredibly supportive wife), last Friday was finally the day.
With my trusty walking stick, binoculars, two bottles of water, a handful of granola bars, a camera over my shoulder, a cellphone in my pocket and a GoPro strapped to my chest, I set out to document this challenge. Have a look!

This is what Mountain Hiking is all about. It's not just the fantastic views, the appreciation of nature's roots surrounding you, or the tranquility of a life beyond humankind. It's the exhilaration of success when you stand on the tip of a giant rock overlooking a valley as wide as the Earth itself. I've missed that feeling after all these years, to be standing in a place where we are the minority, experiencing a moment only I can witness thanks to my own physical and mental efforts. Even with the bugs! I have the same feeling as I did when I completed a marathon, just without the desire to collapse on the ground or feeling like my lungs wanted to relocate to a bigger apartment. What made that moment even better was the realization that I was never expected to experience it again. It was to be nothing more than a memory of a time long gone. Not anymore and I couldn't be more proud of myself.
This was my challenge to myself and everyone has theirs. Call it your bucket list, a New Year's resolution, whatever it is in the back of your mind. While I could settle with the self-satisfaction of my own accomplishment, I want to take this to the next level. If my story can encourage at least one more person to overcome their challenge, that success will be all the more sweeter.
What is your challenge and how will you overcome it? Share it with us and let's help others feel the confidence and willpower to #challengeyourself