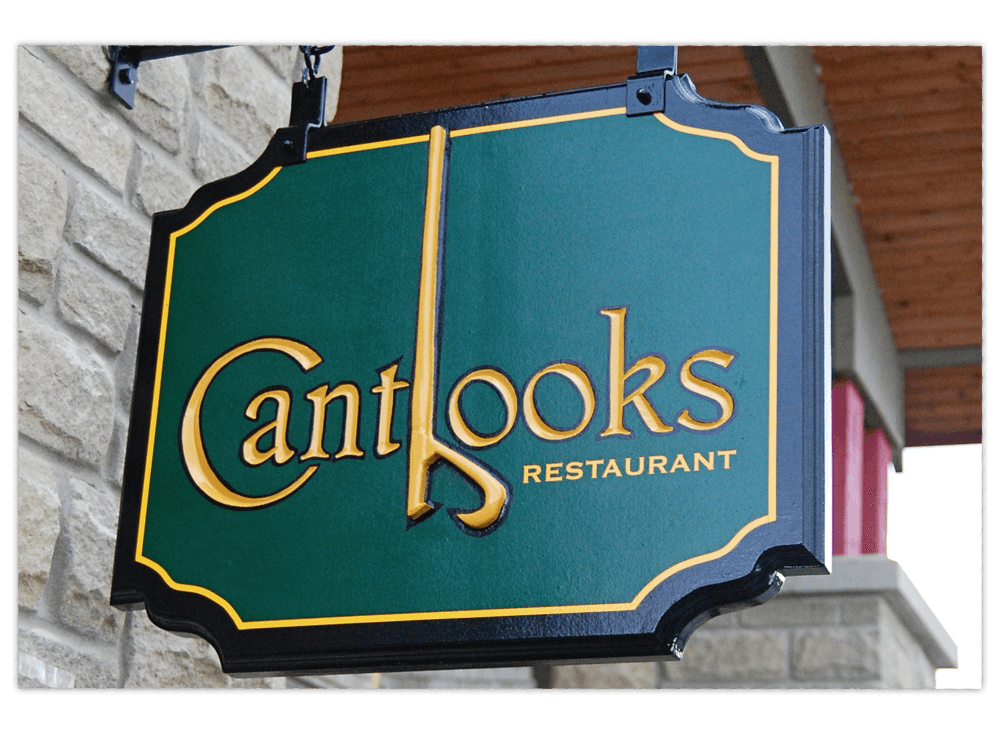 Restaurant
Open Wednesday-Sunday: 3pm-9pm
canthooksrestaurant@gmail.com
*Reservations are recommended for dinner. Please call 613-735-4773
Bar
Open Wednesday-Sunday: 3pm-9pm
canthooksrestaurant@gmail.com
Fall Colours Weekends
Open For Lunch 
Canthooks will be open from 12 pm – 4 pm on the weekend days the Fall Colours Chairlift Rides. Hikers and chairlift riders are encouraged to stop by for hot meal. If the chairlift doesn't run due to weather conditions, Canthooks will be closed. 
A Taste of the Swiss Alps
Originally from Altstätten, Switzerland, Iris has always had a passion for the restaurant industry. Her mother used to work in restaurants and would take her there during her shifts, "I remember serving my first coffee to a customer when I was five years old, I just wanted to help," recalls Iris, "pretty soon I knew that hospitality was my destiny, I just loved being around people.".
Iris started her journey in the hospitality sector working seasonally as a server in St. Moritz, Switzerland. She continued working in high end restaurants and hotels until going to college for a Certificate of Proficiency – a mandatory program for aspiring restaurant owners. While in school she studied everything from basic cooking methods, to inventory, bookkeeping and more. After completing her post secondary education, she travelled to California temporarily to work as a nanny. "I just wanted to see something different." she recalls. After returning home to Switzerland with a travel bug in her heart, she knew she would leave Switzerland again one day to experience the world.
Working as a manager of a high-end restaurant at 20 years old, Iris garnered the respect of her serving staff through her hard work and dedication to learning all aspects of the industry. At 25 she opened her first bar/restaurant in Switzerland with her then boyfriend, now husband. Even while she was pregnant with her daughter, she continued to work with her local employees, creating lasting relationships with the regulars. "My regular customers – especially the elderly ones, loved to take my daughter out for a walk in the stroller or to the local park, while I was busy running the restaurant.", recalls Iris.
In 1997, her and her husband decided it was time to make a change and fulfil their dream to live in Canada. They found a beautiful 200-acre farm in Dacre, Ontario and purchased it that same year. In 2003 they took the plunge and moved to their farm full time, with their young daughter in tow. To this day they go home each night and tend to their horses, cows, chickens, and pigs. "We are very self sufficient on the farm. Big garden, we raise our own pork, laying hens and meat birds. We have horses for pleasure and if time allows it, we ride."
Shortly after moving to Canada, Iris began to work at Calabogie Peaks Resort. "I've spent over 10 great years here at the Peaks." Iris reminisces, "Just a year ago, I was approached with the offer to try and bring a more German/Swiss flair to the menu at Canthooks Restaurant. At first, I was a bit hesitant, as I definitely don't work with recipes at home. Bringing all of my old traditions to paper and working with my cooks has been a blast.". Since the new menu was unveiled last winter, Canthooks Restaurant has been busy with guests coming from all over the Ottawa Valley to taste Iris' homemade food, often prepared by her daughter Tatjana who also works at the Peaks. "Everything is made in house, like the spaetzle, lasagna and schnitzel. It has been great to do this alongside my daughter and team. I'm very excited with this new journey that we're on." says Iris.
Canthooks Restaurant is located inside the hotel and offers a place of warmth next to the glass fireplace, good company along the granite top bar and relaxation on the outdoor pondside terrace. Stop by today and experience a taste of the Swiss Alps, in the heart of the Ottawa Valley. Reservations can be made by contacting Canthooks Restaurant directly: 613-735-4773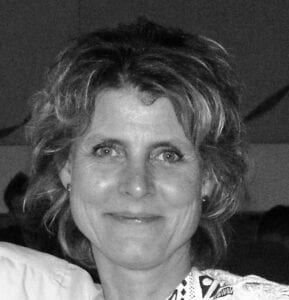 Iris Borghi, Canthooks Restaurant
TAKEOUT AVAILABLE
613-735-4773
Restaurant Open
Wednesday-Sunday 3pm-9pm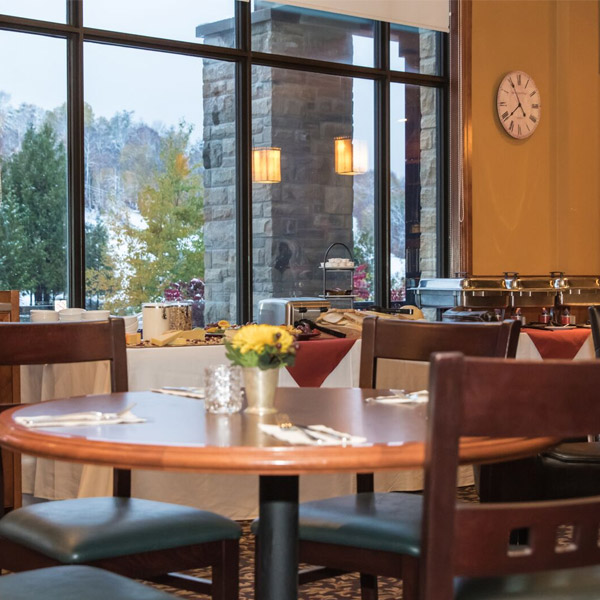 Calabogie Peaks Resort is pleased to provide off-site catering services within our local area.
For more information regarding our menu and catering services,
please contact our coordinator at 613-752-2720 ext. 1510
Testimonials
Chefs Table Dinner Celebrating a birthday we booked a Chefs Table Dinner. Food was prepared by Chef Tristan and was amazing. Started with a goat cheese course with fresh farm vegetables and sumac gel, followed by fresh house made pasta with braised lamb, main course was family style plated beef strip loin, braised fennel, roast potatoes and beef jus. FinIshed off with an assortment of desserts which included creme brulee made with wildflower honey from their own hives, sticky toffee pudding fresh berries and cream. Chef Tristan explains each course as it is served. Wonderful evening thank you Chef and our server Nancy.