Perfect Ontario Wedding
Venues for Every Bride
Calabogie Peaks Resort offers some of the most beautiful and unique indoor wedding venues in Ontario. Each reception hall is adorned with stately furnishings and provides beautiful ambiance for receptions of all sizes.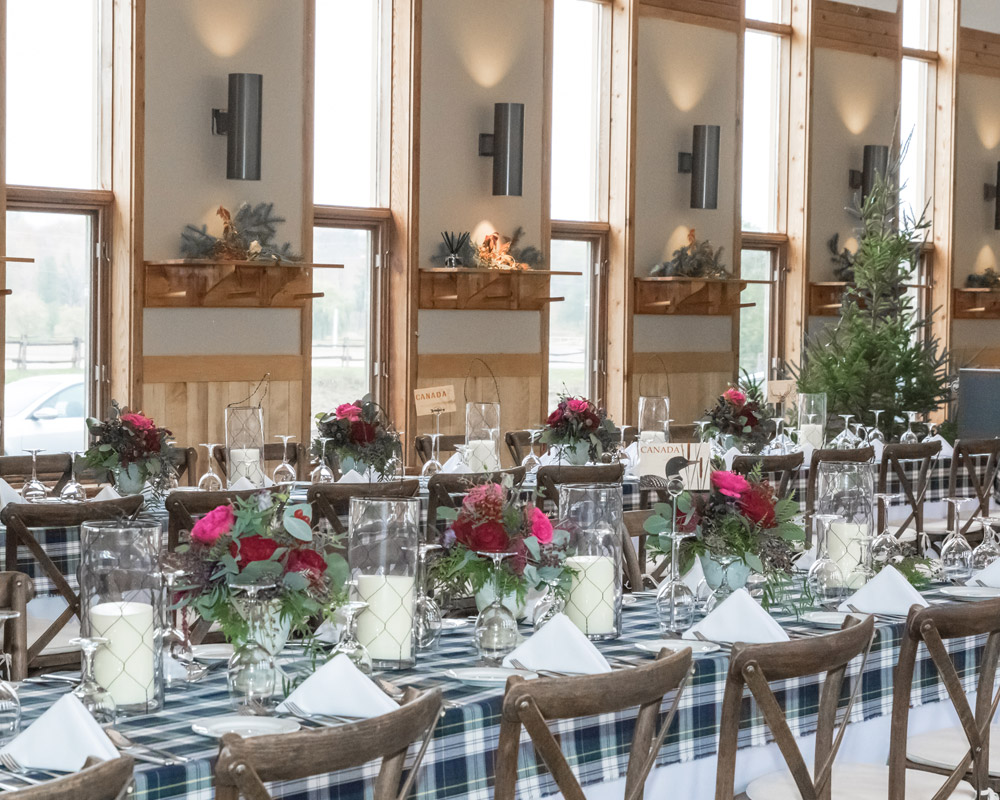 Algonquin Hall 75 to 150
Algonquin Hall is located on the main floor of the mountain lodge and offers a majestic reception venue floodlit with natural light during the day and lit with two stunning large antler chandeliers.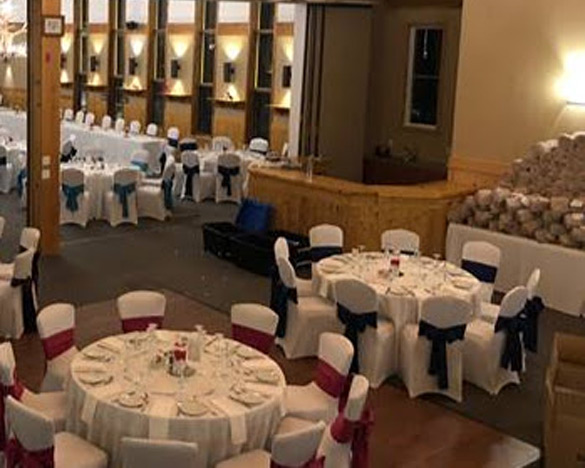 The Annex 25 to 70
The Annex can be used separately or combined with Algonquin Hall. Also adorned with our signature antler chandeliers.
Algonquin Hall & The Annex 100 to 220
Algonquin Hall and The Annex merge together to create a single open space to accommodate as many as 220 guests (seated at tables of 10), 176 guests (seated at tables of 8).