The Village at Calabogie Peaks Resort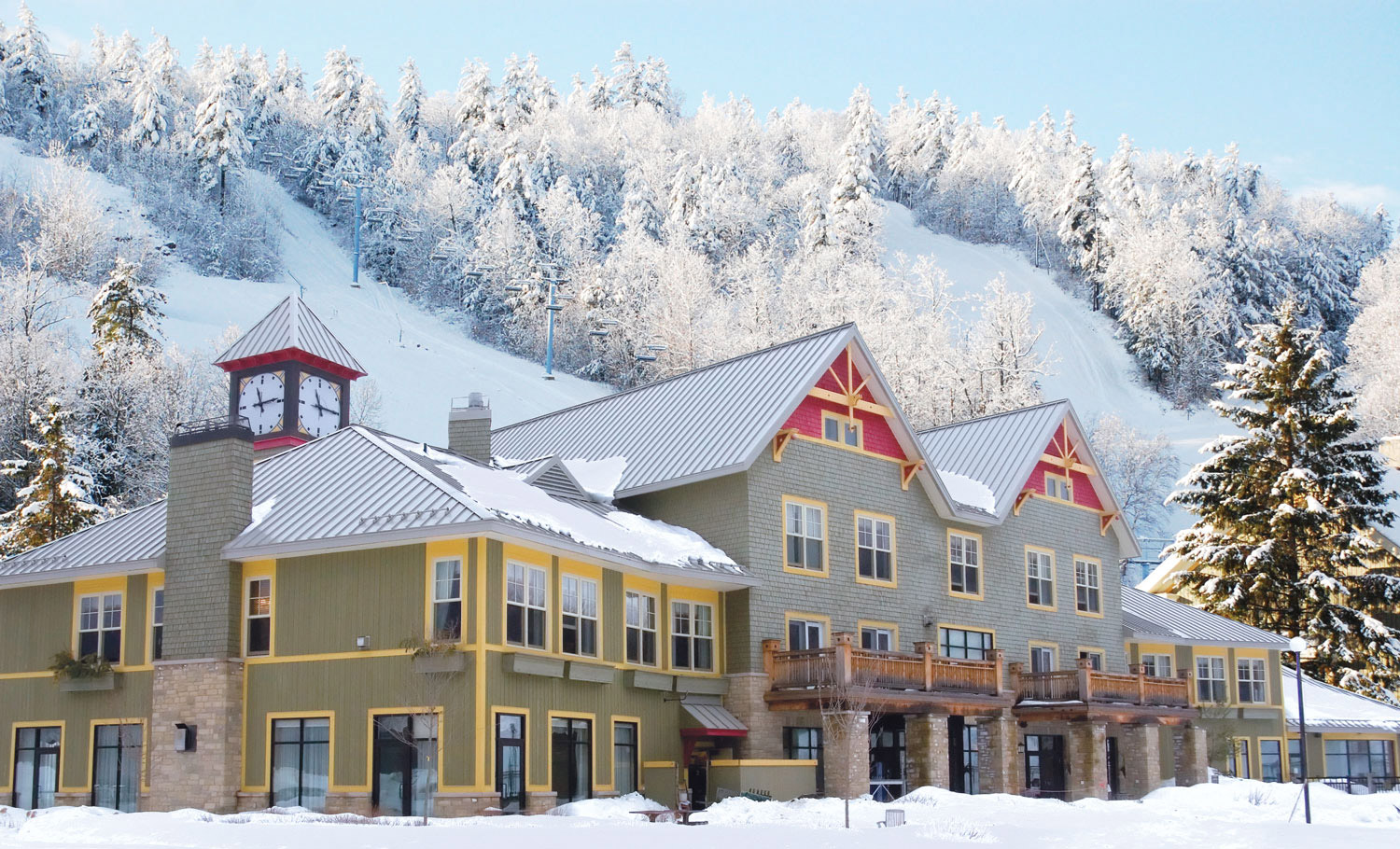 IMAGINE OWNING A SKI-IN, SKI-OUT RESIDENCE THAT COMES WITH A DOCK AND A HALF-MILE OF PRISTINE SHORELINE.
With its advantageous location one hour from Ottawa, Calabogie Peaks has long been a popular year-round destination. Under the careful stewardship of the Murphy family, who have owned and operated the resort for four decades, the resort has undergone significant expansion in the last thirteen years and is now poised for future growth.
Ontario's tallest mountain resort is a playground unparalleled anywhere in Eastern Canada, offering a home to discerning customers who value being close to nature, unlimited recreational opportunities and an environment that simply cannot be duplicated in the city. At Calabogie Peaks we offer the chance to unplug and unwind, whether you want to enjoy a campfire, relax by the lake or take to the Mountain, Lake & Land for year-round excitement.
As the resort continues its growth, new opportunities are opening to for real estate ownership. Working with one of the world leaders, Ecosign Mountain Resort Planners from Whistler B.C., Calabogie will become a boutique resort offering its residents superior amenities, opportunities, and magnificent natural beauty in an area rich with green forests, rolling hills, meadows and wandering creeks.
Anchored by the mountain during the winter and the lake in the summer, residents will have access to the entire property including a half-mile of pristine shoreline, golf, tennis, beach activities and more" says owner Paul Murphy.
Plans also include a low-density pedestrian village which will include customized commercial spaces for distinctive shops and eateries all of which will embrace the look and the feel of the Ottawa Valley."
Planning to date has included gathering extensive consumer input. The results have shown that buyers want accommodations that are affordable, attractive and last for ages. Focus groups indicated that they do not want the density they see at some larger resorts and that retaining a feeling of connection to nature is important.
"Based on the initial success of our nearby Barrett Chute project (www.barrettchute.com) we are confident there is demand for quality properties in this area," says Murphy.