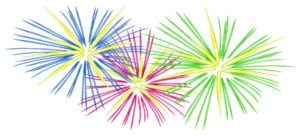 $69
Celebrate our 50th Year with the Explorer Pass!
Calabogie Peaks est. 1969-2019
Mountain Season Pass Holders from anywhere in the world are invited to celebrate Calabogie Peaks' 50th Anniversary!
The Explorer Pass is available for $69 for anyone 18 years plus and holding a current full-time season pass at any other mountain.
The pass will be valid from March 1st, 2019 until the end of the 2018-19 winter season. Buyers must present their full time season pass with a valid photo ID to enjoy the promotion.
Try us on for $69 and enjoy Ontario's tallest mountain resort. One hour west of Ottawa, The Peaks boasts 80 acres of skiable terrain and Ontario's longest ski/board trail, Après ski, hotel specials and onsite ski in/ski out real estate offerings.
PURCHASE YOUR EXPLORER PASS AT THE ADVENTURE CENTRE COUNTER IN THE BASE SKI LODGE.
Have Questions? We've Got You Covered
Skiing and snowboarding in Ontario is fun, challenging and very diverse- but it doesn't have to be confusing. Here are some of the commonly asked questions we receive, and their answers. If you still have questions, please don't hesitate to contact us.
When is The Adventure Centre season pass office open?
The Adventure Center is open during the ski season, from 9am-4pm. You may purchase your pass anytime online or at the hotel.
How does Calabogie Peaks Resort determine the appropriate age category for pass purchases?
By the age of the guest at December 31st.
When skiing, how is my pass to be worn?
Passes must be visible and properly attached to the front of your jacket. Passes must not be attached to your gloves or hat.
What is your cancellation policy?
The Explore Pass cannot be cancelled and is not refundable or transferable.
What if I damage my pass?
Cracked, broken or damaged passes may be replaced at no charge – the damaged pass must be surrendered.
If you have lost your pass, contact us immediately at programs@calabogie.com or call 800-669-4861 x 1705. Please include your first and last name, date of birth and current mailing address in the email or phone message. The next time you visit, we will print you a new pass. The first time your pass is lost, the replacement cost is $39. After that, replacement passes must be purchased at the applicable rate.
I heard of a passholder who loaned his pass to a friend and got caught. What happens in a situation
Passes are not transferrable. This would be considered "theft of services." The person who loaned the pass will lose all pass privileges. The person using the pass will pay an administrative fee & the cost of a lift ticket that day.
YOU ARE RESPONSIBLE FOR YOUR PASS AT ALL TIMES!