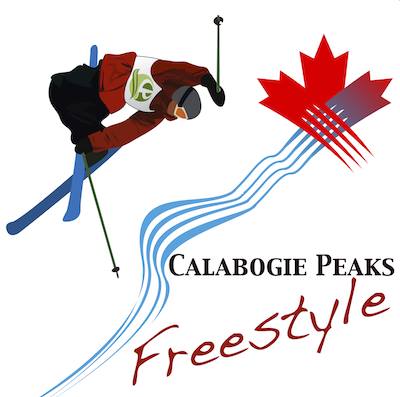 CALABOGIE FREESTYLE
Calabogie Freestyle Club is a non-profit freestyle club that provides high quality freestyle development programs to children from 10 to 19 years. The club is based at Calabogie Peaks. Please contact the club directly to learn more and enroll www.calabogiepeaksfreestyle.com.
If your child has mastered the skiing fundamentals and has desire to learn how to ski the whole mountain, including moguls and the terrain park features freestyle skiing is a good fit and we probably have a program at the right level for your youngster. A typical freestyle skier is often a natural risk taker and while every risk is calculated and under the supervision of qualifed coaches, the risks should be within their confort zone.
The child should also have a desire to ski with a group, listen to coaches, improve and most importantly, have fun! Calabogie Peaks Freestyle does, however, assess each new child at the beginning of the season to ensure the program is a good fit. Some of the things we look for in terms of ability are being able to at least ski snowplow, start and stop on their own, keep up with the group while skiing under control, and ability to get on the chairlift independently and ride it safely. We also will ask the child if they have interest (now or in the future) of learning the previously mentioned aspects of freestyle skiing.